Novuss, also known as "Disc Billards" and "Sailors Billiards" is known as a game and sports discipline, that even has international tournaments. Novuss is closely linked to Billiards and Carrom. This sports was popular already in 1927 and its origins can be traced back to Latvia and Estonia, although in Estonia a more famous game is Koroona, which is very similar to Novuss.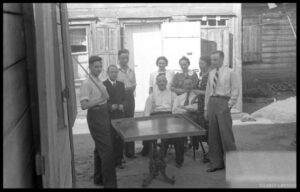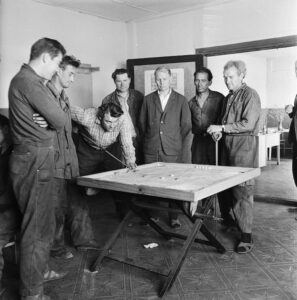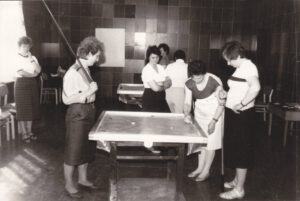 The game provides a lot of positive emotions, it teaches logical thinking and concentration. Novuss can be a great way of spending your spare time and it supports inclusion, as it facilitates access to participants with special needs. Novuss promotes inclusion through one special feature – participants in wheelchairs can play along with everyone else in the same conditions (without barriers).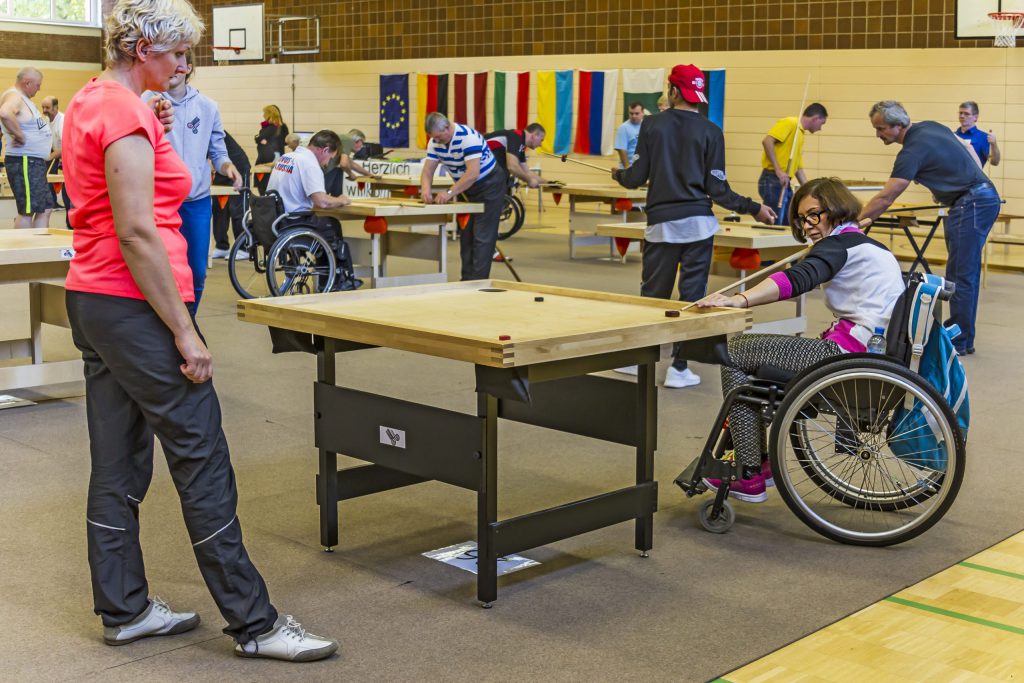 Novuss game has several advantages:

Author: Novuss Federation of Latvia http://www.novuss-lnf.lv/vesture
Novuss is the national sports of Latvia, which is practiced throughout our Republic and also in exile. Where did it originate? The exact details about it are missing. It is known that Novuss was often played already in 1927. Our former Novuss veteran Voldemārs Vītoliņš once had a conversation with the former sportsman A. Nadoļskis, who used to travel with outbound ships in his youth. He told that in the ordinary pubs of the foreign ports he had played a game that is very similar to Novuss. A shipbuilder of Joint Stock Company "Faulbaums" of the time had made the first Novuss table in Latvia according to a drawing designed in England. If the story told by A. Nadoļskis is true, it was around 1927 and the first port cities, where Novuss game begun to develop in Latvia were Ventspils, Liepāja and Riga. The materials obtained later actually confirm the story told by A. Nadoļskis, that a Novuss-like game has been played in several parts of the world. Novuss Federation holds a Novuss table made approximately in 1928!
The first rules of the Novuss game have been retained from 1932, published by P. Tjutenikovs. Also he writes that this table billiards game has been played in Latvia for more than 5 years, which is why we can assume that the beginning of Novuss game in Latvia dates back to 1927. P. Tjutenikovs writes that this game is called both "Novuss" and "Korona". Thus we can assume that our Novus and Estonian Koroona has the same origin. Perhaps also in Estonia it started to develop from port cities. It is only due to varying degrees of enthusiasm that the Novuss in our Republic has evolved much faster and has thus become a national sport.
The first Latvian Championship took place in Riga in 1932. Alebrts Ramiņš became the first champion, and later he moved to the US/Philadelphia, where he also died in 1980. Until the occupation and World War II, several individual and team championships of Novuss were organised in Latvia. The fact that the Novuss game was quite popular in Latvia even before the occupation is evidenced by the fact that in 1940 at Riga State Technical School there were 102 Novuss players in the Novuss section.
After the war Novuss sports began to flourish in Latvia. It was played in many associations, mainly in cities. On 6 December 1963 the Novuss Federation of the Republic of Latvia was established, and Jānis Piebalgs was elected as its Director. Starting from 1964 individual championships of Latvia and starting from 1966 also team championships were organized. The first individual champions in Latvia are Z. Ankrava /ZIPI/ and V. Trušelis /VEF/, but the team champions are RAP /women/ and "KOMPRESORS" /men/. Currently more than 150 Novuss players have been awarded the title of Sports Master, since it was first granted in 1971. In the mid-1980s, according to the records of the FKSK of the Republic of Latvia at that time, more than 55 000 Novuss players were engaged in Novuss sports! Now due to the economic difficulties, the number of the active Novuss players participating in the Republic competitions has significantly decreased. But the rest have not disappeared. Thanks to a number of enthusiasts, various competitions of cities, districts and collectives take place. In a survey conducted in 1993 by the Latvian newspaper "SPORTS" on the most popular sports, Novuss was named among the first three, all of the top sports receiving the same number of votes.