Lets bring Novuss players together in the form of an online challenge.

For a next international challenge we will use one interesting challenge mode – so called "Last Hero".
Tournament participants will be divided into groups – 4 … 5 participants in each group. The winner of each group will qualify for the final stage. Stage #1 for first group we are planning on 29. May at 18:00 (Central European Time).
Every player is playing for themselves. However, it is not played for points, but for survival. Before the tournament starts, each player gets a fixed amount of lives (in our challenge 3 lives). Each round a new teammate is defined and players compete with another random team. The atttempt is, that every player is playing once with each other in fair balanced matches. The players of loser team loses one life. Once a player has no lives left, he is out of the tournament. At the end, the last three players are playing one-on-one until only the winner is live (with one live).
Teams play in each round 4 games up to 2 wins (2 : 0 or 2 : 1):
1. Team 1, player 1 vs. Team 2, Player 1
2. Team 1, player 2 vs. Team 2, Player 2
3. Team 1, player 1 vs. Team 2, Player 2
4. Team 1, player 2 vs. Team 2, Player 1
In the case of a draw result (2 : 2), each team nominates a player for last game (game #5) and is played for up to 2 wins.
Applications to tournament closed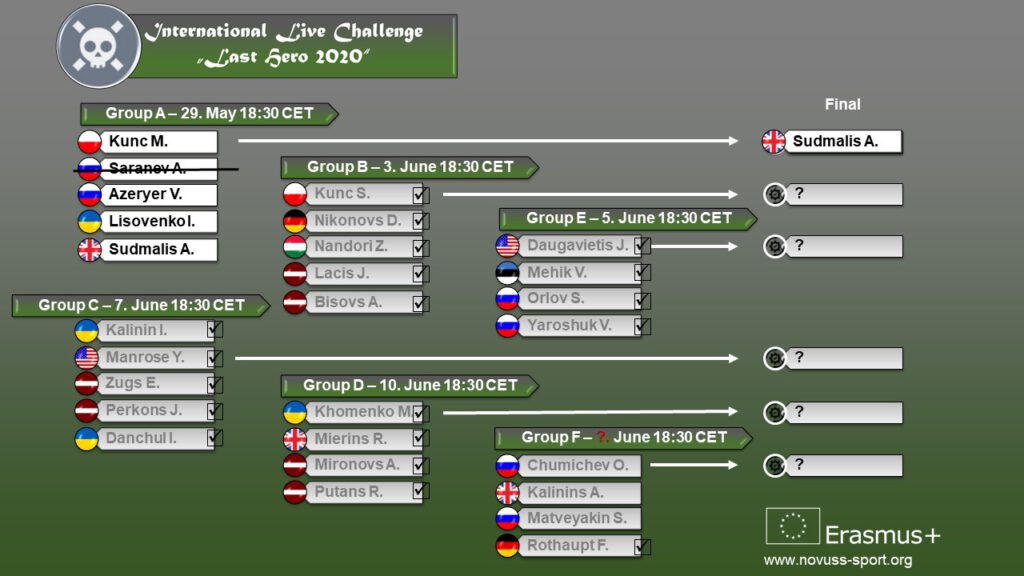 29. May 2020, 6:30 PM (CET) Group A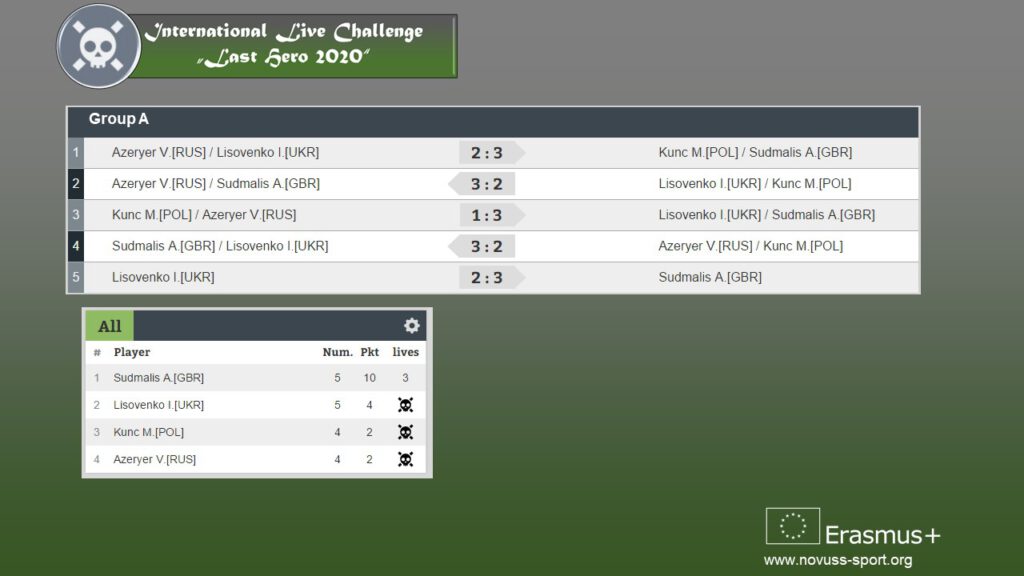 Pur challenge will join 2 mote countries.
Therefore we decided to organise K.O. challenge, to integrate more players.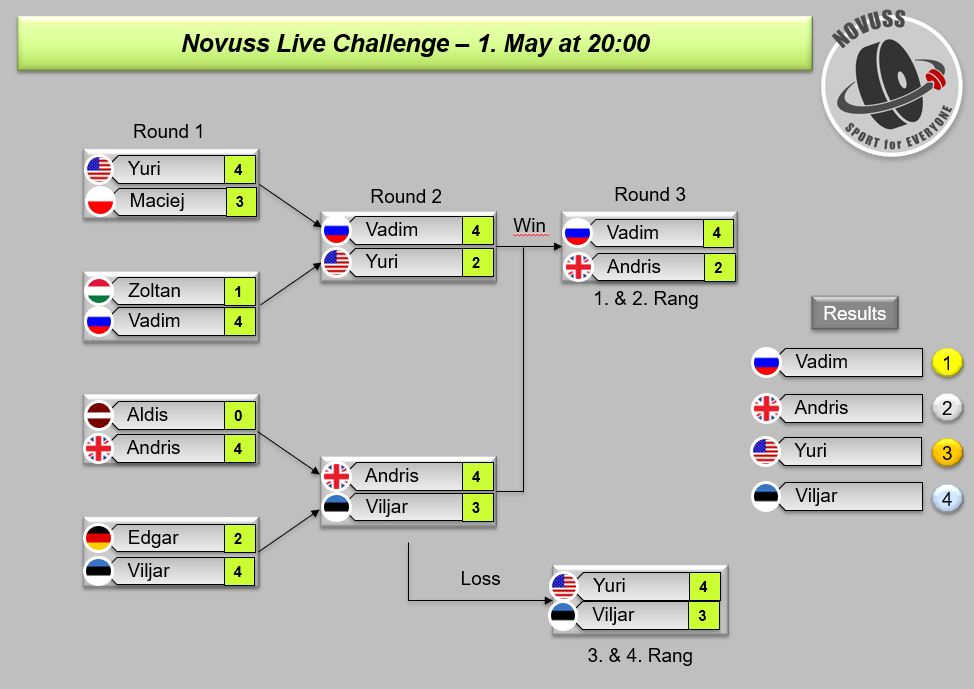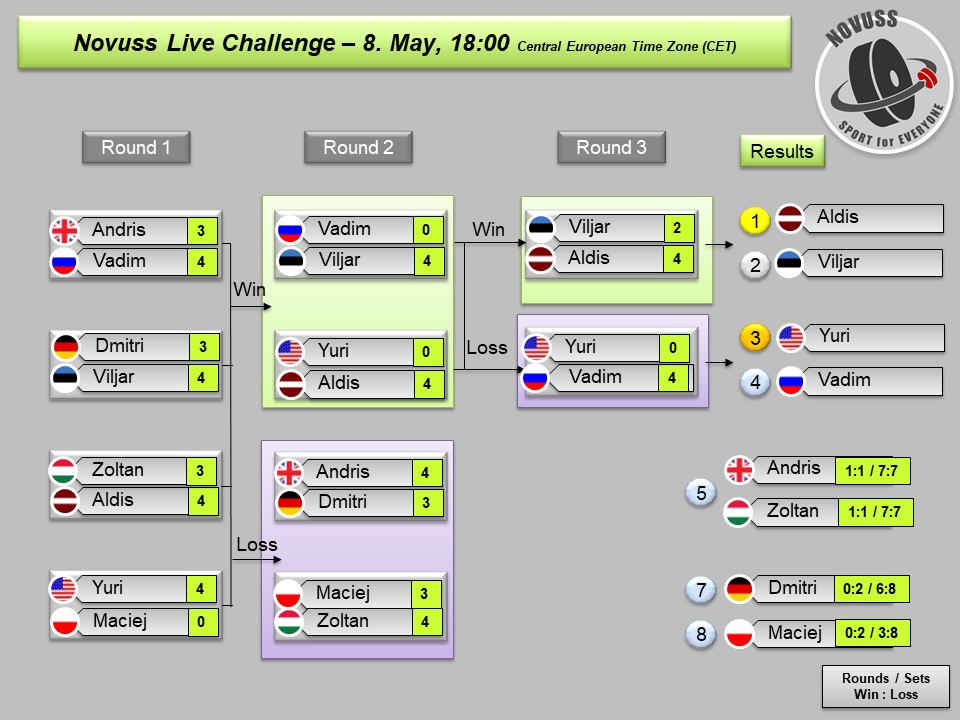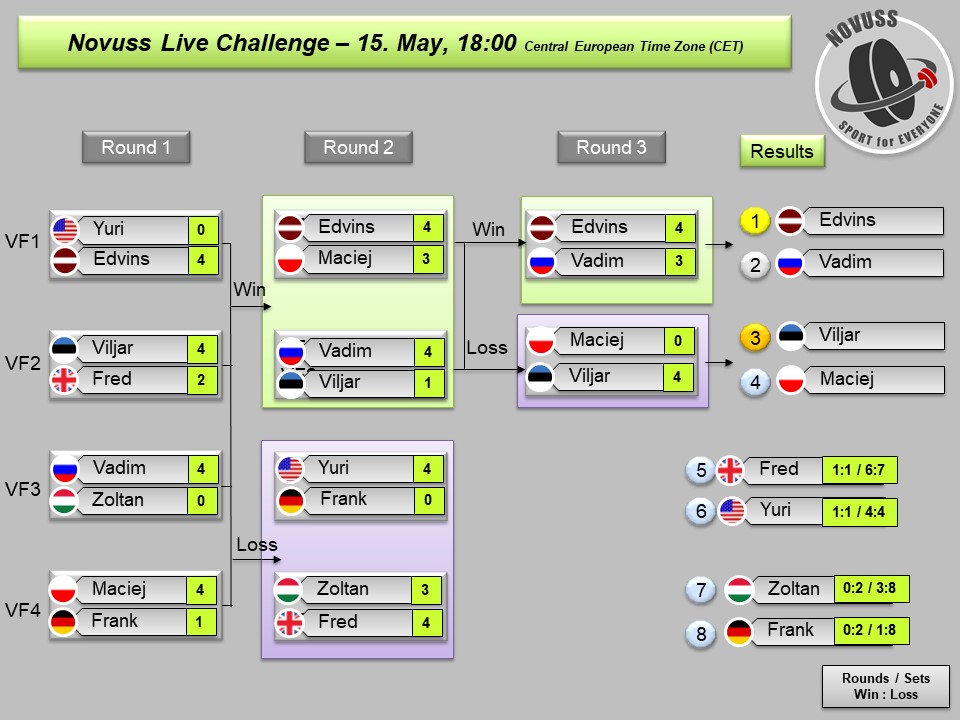 10. April 2020, 8 PM (CET)
17. April 2020, 8 PM (CET)
24. April 2020, 8 PM (CET)